News from the note…
A round up of the day's news that might be of interest to you.
Consider this an OPEN THREAD,  folks. Chat about any of the stories listed, share links to stories that caught your eye today, and generally have a good time discussing whatever you want.
From New York Mag
The operator then dials the president, who leaves the Oval Office around 7 p.m. and who, by this point in the evening, is almost always by himself on the third floor of the executive residence (the First Lady reportedly sleeps in a separate bedroom). He tells the operator to put Hannity through.

Their chats begin casually, with How are yous and What's going ons. On some days, they speak multiple times, with one calling the other to inform him of the latest developments. White House staff are aware that the calls happen, thanks to the president entering a room and announcing, "I just hung up with Hannity," or referring to what Hannity said during their conversations, or even ringing Hannity up from his desk in their presence.
---
From CNN
White House aide Kelly Sadler promised Meghan McCain she would apologize publicly for mocking her father's health, a source familiar with the conversation has told CNN, but Sadler has yet to do so.

Sadler, a special assistant for surrogate communications, made the promise in an apologetic phone call to McCain after it was reported that she had jokingly said of Sen. John McCain, "he's dying anyway," in response to his opposition to President Donald Trump's pick for CIA director, Gina Haspel. The Republican senator is currently at home in Arizona as he battles brain cancer after receiving a diagnosis last year.
---
From The Hill
Officials at the White House and Environment Protection Agency (EPA) fretted about a public relations "nightmare" from an agency's expected move to change suggested standards for fluorinated chemicals in drinking water, according to internal emails.

The Agency for Toxic Substances and Disease Registry (ATSDR), which is part of the Centers for Disease Control, is currently readjusting its standards for acceptable levels of the chemical in drinking water and is expected to propose that safe levels be almost six times stricter than EPA's current recommendation.
---
From Politico
Republicans redrew congressional districts across the country in 2010 in an attempt to consign Democrats to a semipermanent House minority.

But in 2018, the long-successful GOP insurance policy is at risk of backfiring in a big way — not only carving a path for a takeover, but possibly allowing for bigger Democratic gains.
---
From The Hill
Speaker Paul Ryan (R-Wis.) called President Trump an asset in the upcoming 2018 midterm elections, saying he has resonated with voters in key states.

"The president is strong in these states," Ryan said on Saturday at the Wisconsin Republican convention, according to The Associated Press. 

"He's an asset…Whether I'm running around southern Wisconsin or America, nobody is talking about Stormy Daniels. Nobody is talking about Russia. They're talking about their lives and their problems. They're talking about their communities, they're talking about jobs, they're talking about the economy, they're talking about national security," he continued.
---
From The Hill
President Trump has privately told associates he needs better "TV lawyers" to defend him publicly from special counsel Robert Mueller's investigation into possible collusion between the Trump campaign and Russia, according to a Washington Post report.

The report, based on 22 unnamed sources from the White House, Justice Department and "Trump confidants and attorneys connected to the probe," also describes the president as scrambling "for survival" amid the probe while plotting his next moves with former New York City Mayor Rudy Giuliani (R), who joined the president's legal team at the end of last month.
---
From Axios
Usually when people say stupid or cruel things, they apologize and move on, instead of defiantly standing by their statements. But that doesn't happen in Trumpworld, and it certainly hasn't happened in the case of White House staffer Kelly Sadler's callous remark about John McCain.

The big picture: Once you've worked for Trump for a while you know that the worst thing you can do, the biggest show of weakness, is to apologize. He never does and never did (with one exception — the "Access Hollywood" tape). So staff knows that if they publicly apologize they're actually MORE likely to incur Trump's wrath than if they just move on.
---
From CNN
Former Trump campaign manager Corey Lewandowski is joining Vice President Mike Pence's political action committee to help with midterm elections, according to a source familiar with the matter.

Lewandowski is leaving his position at America First for his new role at the Great America Committee.
---
From The Hill
President Trump on Monday defended his comments supporting Chinese telecommunications company ZTE, saying it is part of ongoing trade negotiations with China and "my personal relationship with President Xi."

"ZTE, the largest Chinese phone company, buys a big percentage of individual parts from U.S. companies. This is also reflective of the larger trade deal we are negotiating with China and my personal relationship with President Xi," Trump tweeted.
---
From CNN
Margot Kidder, who found fame as Lois Lane in the 1978 film "Superman," died Sunday at her home in Montana, her manager confirmed to CNN.

She was 69 years old.

According to her manager, the actress died peacefully in her sleep.
From The News Blender
A memory of Margot Kidder as Lois Lane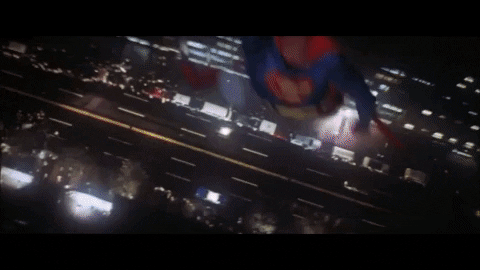 ---